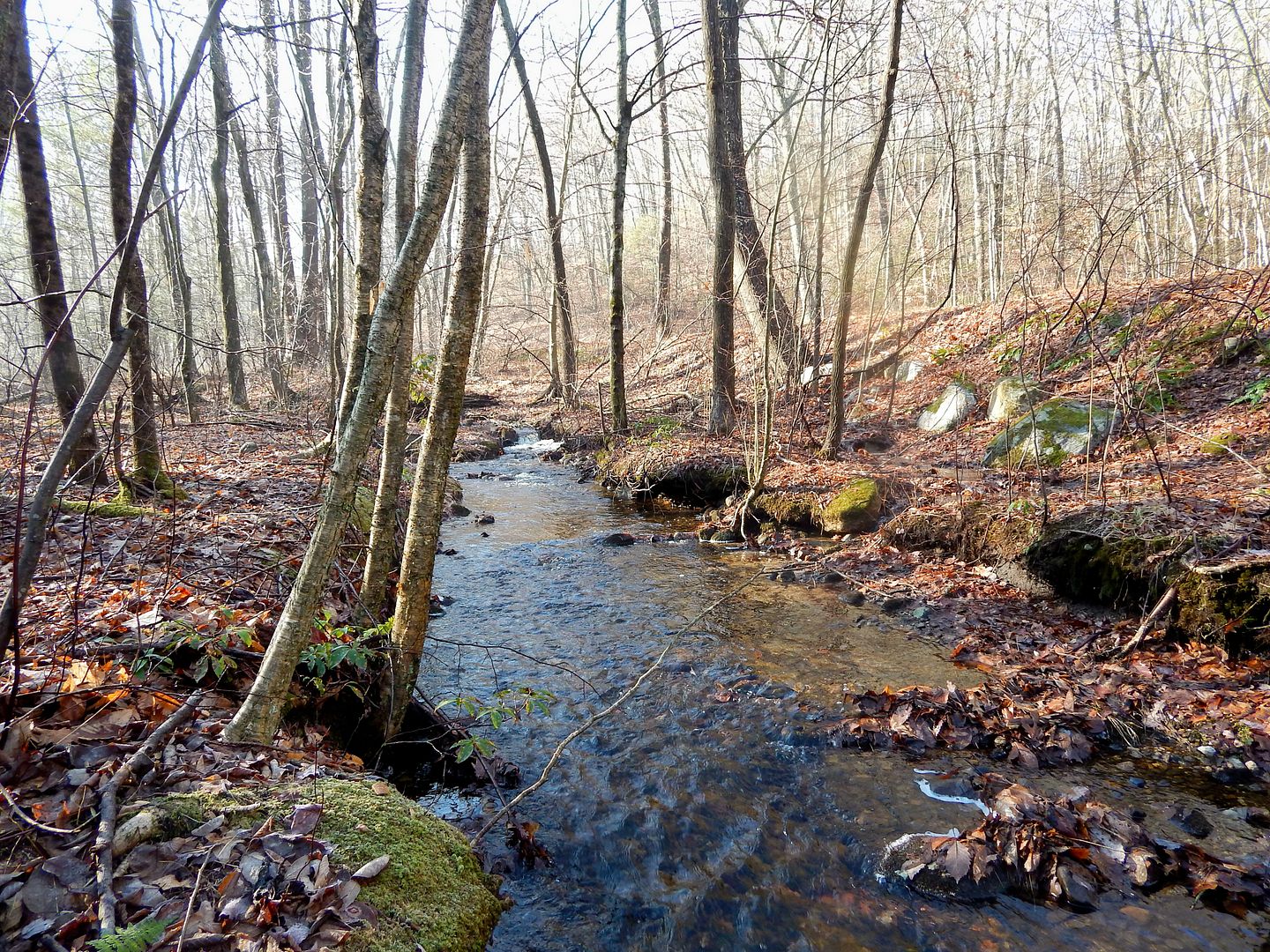 January has been a month of ups and downs weather wise. Several days of sub zero temps and snow. Then a break that brings sunny bright weather with temps in the high forties. On such days one will find me along a small stream seeking a taker or two. Such was the case on this January day fishing this lovely stream in the forest land of eastern Connecticut.
The water was at a good flow, and very clear. I was hoping for some dry fly action but would settle for something else. I fished slow runs, pools and riffles and on this day all of them produced.
The workhorse fly of the outing.....a picket pin variation.
It was in these riffles as the fly was near the surface that the fish struck. The fly was gone in a heartbeat, and the 2wt bent. In a few moments I saw the trout.
As I lay my hand in the water and guided the wild jewel onto it I could not believe its beauty. This day was good to me..........thanks.
Brk Trt