Test for Don

11 members have voted
Have you ever sat down and tried to recall the very first time you went fishing? I find I have many memories but I am not sure what order they go in. I don't remember the age I first hiked into Cedar Pond or caught my first salmon trolling with my dad but, I do remember that 90 % of my early fishing was in the Jo-Mary Lake area. When I think back, it felt like we spent every weekend there in the summer but, I know it was mostly during the three day weekends and occasionally a weekend here and there. Some of my favorite memories were my dad telling me his stories from when he was younger.
My dad grew up in a family that loved to hunt and fish, so you can see why it is in my blood. As a child he spent many day at Jo-Mary Lake but, it was before there was a campground there. They would hike in with their gear and set up on the beach. I recall a story about my grandfather sneaking up on one of the tents with my dad's brothers in it and reaching his hand in and grabbing a foot and yelling, "Raccoon!" As you can imagine, it scared the crap out of his brother.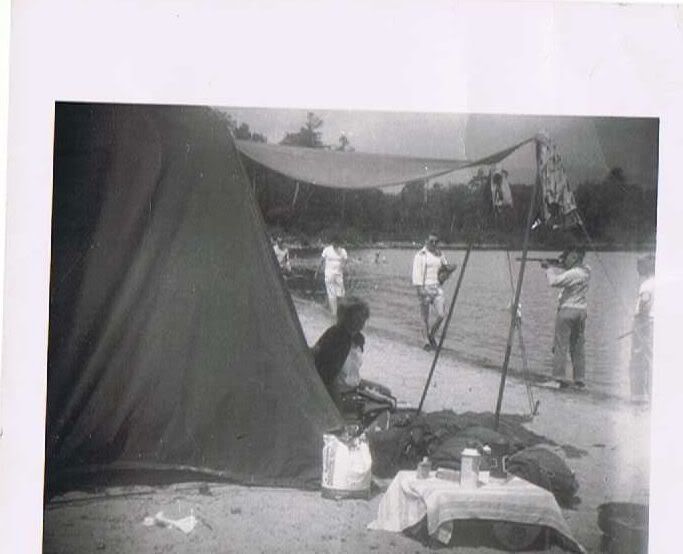 Jo-Mary Lake before the campground was there
The stories I would often hear were about hiking up over Cedar Mountain from Gauntlet Falls. My grandfather, my dad , his brother and uncles would hike their rods and packs into the pond. Once there, they would make rafts made out of cedar logs.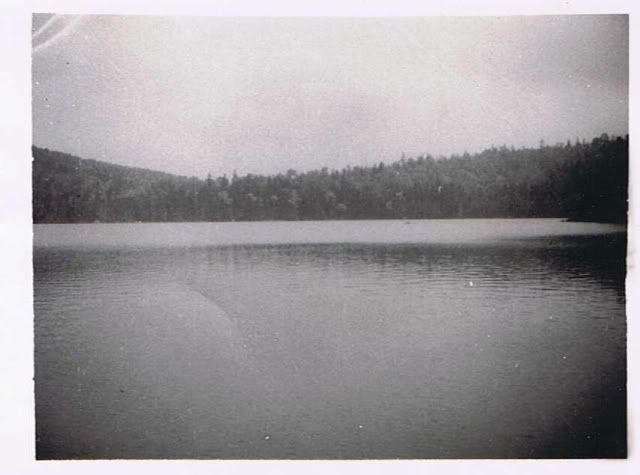 Cedar in the early days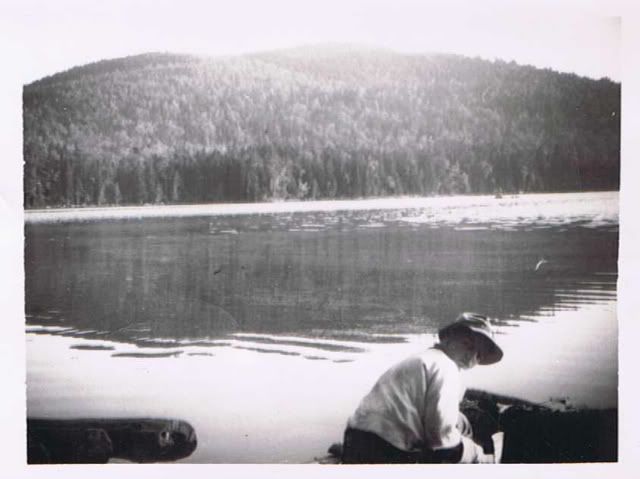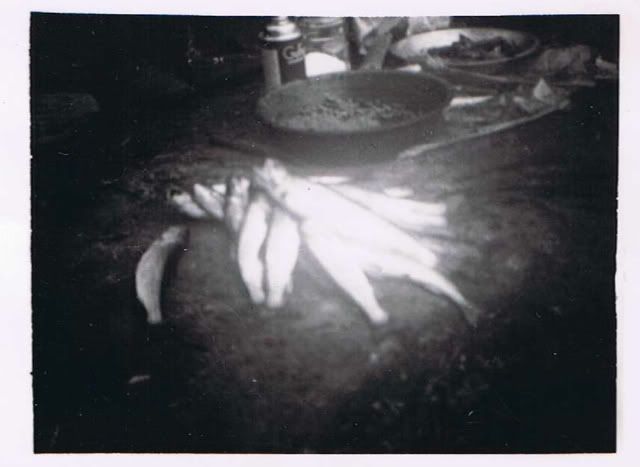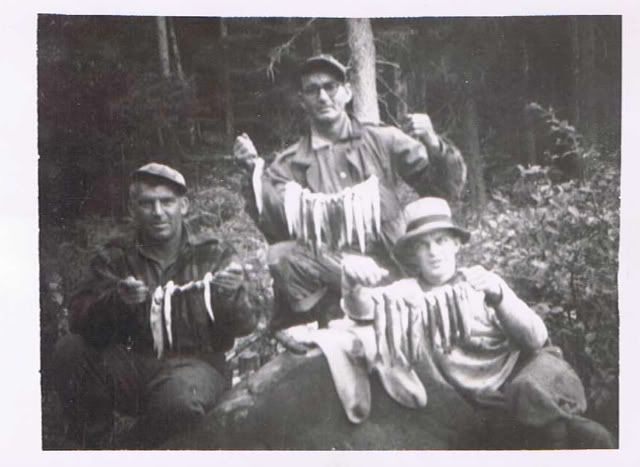 I am told as a little kid we often camped at Gauntlet Falls but, I don't ever remember hiking up over a mountain and making rafts. I do remember hiking in there and fishing from shore. It always felt like an adventure. We would put on a big gob of worms, throw it out as far as we could and wait, which wasn't very long and we would catch our limit pretty quickly. Through the years I have found myself going back in there but not since I started fly fishing. I had the itching a couple of springs ago, so Dave Pete and I went in search of it. We had heard you could pretty much drive to it but, we found ourselves at the end of a road that had been flooded over and some big boulders had been placed across the road. So we never made it and I never went back looking again but, maybe this year. We also took a ride into Gauntlet Falls to take a look around. It looks like a great river and a place where you could catch some nice fish, if you spent some time there.
One of the funniest memories was when I was maybe in High School and my dad, cousin, his dad and my buddy, Dave found a logging road that had come pretty close to Cedar Pond. So we hiked in for the day and had a great day catching small wild brook trout. I think we kept two and on the way out we were stopped by the wardens. So, as we all were taking our licenses out of our wallets, something falls out of my buddy Dave's wallet. The warden bends over and picks up a condom package, my buddy looks at me and says," Kevin!?" but the warden hands it to my buddy and tells him to stay away from the bears with it!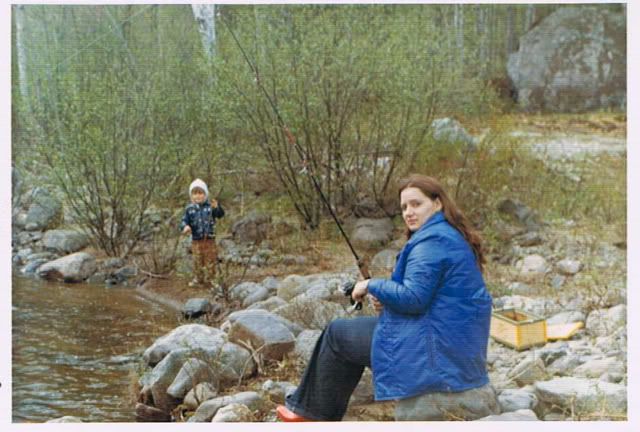 One of the earliest picture of me at Gauntlet Falls with my mom